This topic contains 6 replies, has 3 voices, and was last updated by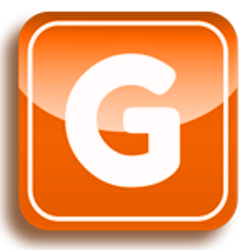 GoutPal HelpDesk 6 months, 3 weeks ago.
Author

Posts

January 5, 2016 at 9:40 pm

#760

I have probably had undiagnosed gout for years. A doctor about 10 years ago called it "a bad knee" but I also suspected chronic inflammation that affected my face, tendinitis and probably my need for a stent at 45 years old.

It seemed every year I'd need my knee brace or crutches due to some pain in my knees. Then every few months, then also my feet. Only once in my big toe and one time my thumb I had a minor sensation of the same feeling.

I have been 50 to 80 pounds overweight for many years and a few years ago went "paleo" (in a half-assed way that was not helpful). Definitely fit the metabolic syndrome, pre-diabetic profiles.

The good news is I'd gave up nearly all refined carbs and sugar a few years ago. I make exceptions but not too often. I had been drinking more red wine in the past few years. Two to four glasses a night.

Recently the pain and frequency spiked and in Late October I figured it was time to go to the doctor and get to the root of these "bad knees" (and feet).

I went to the doctor while I was in severe pain along the outside edge of my foot. The doctor suspected gout, but as a hedge, also gave me antibiotics in case it was some kind of infection. She also ordered an x-ray and blood tests. Since, it was Kaiser, I got it all done at once.

My Uric Acid serum test came back at 7.9 mg/dL. Kaiser says the Standard Range is 2.0 – 8.5 mg/dL. But the doctor told me that indicated probable gout and prescribed 100MG Allopurinol (2x per day). I felt I was already taking too many meds for BP, and cholesterol and a blood thinner. I held off on filling the allopurinol script.

After reading about gout, I realized my diet was not helpful. For a variety of reasons (gout, weight, environmental footprint, and the cruelty of factory farming) I decided to switch to a mostly vegan diet. Since I started at the beginning of November, I've had 3 salads with chicken, Thanksgiving turkey and three meals with fish. I am not going to freak out if I encounter some cheese, broth or gelatin and I will eat some organic, low-fat, plain yogurt. (Though I have a recipe and ingredients for making yogurt with almond milk). Id say I've been about 98% vegetarian and 90% vegan. I am also sticking to whole foods (fruits,veggies, legumes and whole grains), just a bit of mock-meat.

About two weeks later (after eating like a Buddhist monk and losing 7 pounds), I took another test on 11/9 and my uric acid was up to 9.2 mg/dL. I was surprised.

After doing more research and reading here on GoutPal, I realized the Catch 22 of needing to lose weight to control the gout but weight loss contributing to raising uric acid. That's when I decided on filling the allopurinol prescription. I only took one pill a day for the first week (due to my misreading the instructions).

A few days later the right foot was better but now it was in my left knee and EXCRUCIATING! I was nearly in tears when I called and told the doctor I needed something. That's when she prescribed the 0.6MG Colchicine. In desperation I also tried smoking some pot that a friend had given me a few months earlier.(I rarely indulge anymore) I will say here it is the only thing that took away the pain (and quickly). But not a long-term solution for me because I get stupid and it is impossible to work.

Between the pot and the colchicine I got rid of most of the pain but I had to cancel all my plans due to being stoned with diarrhea. Such fun!

In mid December, I got a flare in my right ankle (along with a flu). I am finally feeling well again. No flu no gout pain. I have lost 19 lbs. Not craving meat. I continue my whole-food mostly vegan diet and limiting red wine to 2 6oz glasses per week. I also continue to take the allopurinol.

I am hoping I have seen my last gout flare (or at least the most painful one). But I am prepared with medical marijuana drops with low THC and high CBD (supposedly this will help the pain without getting stoned), also the Colchicine and ibuprofen.

At this point, I think I am doing all I can and targeting a 2 lb per week weight loss. MyFitnessPal has been very helpful keeping track of my intake and guiding my food choices. I am trying to roughly consume 50% carbs, 30% fat and 20% protein.

I'm coming in at 53% carbs, 32% fat and 15% protein which puts me closer to a DASH diet than anything else.

January 6, 2016 at 10:46 am

#763

Hi Rhys,

I can see that your diet seems healthily under control now. The most important thing I can do now is to encourage you to post your weight-loss each week. That way, we can celebrate your 2lb per week, and I can encourage you if you have weeks you don't make it.

I can't guarantee you won't get more gout flares. However, I can guarantee that, if you get uric acid under control, gout flares will reduce. They get less intense, less widespread, and shorter duration. Eventually, you wake up one morning sure that you'll never get gout again.

With the right pain control, a few months of gout flare risk are easy to manage. For at least 2 weeks when you change allopurinol dose, I recommend daily colchicine. That is usually one colchicine pill at night. If any symptoms, a second colchicine in the morning, with a gout-strength dose of ibuprofen. That will usually resolve gout within an hour. If it continues beyond that, then further ibuprofen plus your MM drops should resolve gout pain within a few hours. How does that sound?

I need a few more facts about your allopurinol treatment. I've only got October uric acid at 7.9mg/dL and "test on 11/9 and my uric acid was up to 9.2 mg/dL."
What is your current allopurinol dose?
When are you scheduled for next blood test?
Have you and your doctor agreed a target uric acid for this year?

I propose, with those additional facts, I create your personal gout profile sub-forum. That allows you to add other facts that are important to resolving your gout. Also, you can systematically record test results and symptoms.

Beyond that, Rhys, I can help you with a structured personal treatment plan. Or, you can post questions, experiences, and opinions as they arise. Do you prefer structured or ad hoc gout treatment management?

January 6, 2016 at 11:14 pm

#764

Hi Keith,

Thanks for the response. To answer your questions:

Q: What is your current allopurinol dose?
A: 100MG Allopurinol (2x per day)

Q: When are you scheduled for next blood test?
A: March sometime

Q: Have you and your doctor agreed a target uric acid for this year?
A: No.

Q: Do you prefer structured or ad hoc gout treatment management?
A: I appreciate your help. I am open to either. I think I formulated a near-term plan based on stuff I have read primarily here but elsewhere too.

I'll be glad to chronicle my progress.

My doctor has not talked to me at all about changing the dose of the Allopurinol. I have read about that here. But it seems like I have some time before we get to that.

I do have another question but I'll post it in the main forum.

January 12, 2016 at 9:02 am

#786

Thanks Rhys,

Sorry I've been very busy lately. I'm going to check through other forum postings and get back to this later today.

January 18, 2016 at 3:29 pm

#827

Hi Rhys,

If you've had the Fancy Foods show, I hope it went well.

I've decided to make some improvements to gout management plans and personal gout profiles. So, for now, let's stick to discussing matters as they arise.

January 18, 2016 at 5:08 pm

#832

Turns out, I started to feel the pain coming on (unusually for me, in the classic big toe location) and decided to rest, take ibuprofen and colchicine and stay close to my bathroom.

It seems to be gone today. So either the early and vigorous response or perhaps a lower uric acid level allowed this one to be pretty minimal.

Though I did miss the show, I probably shaved a week or two off my weight loss goals.

October 30, 2017 at 7:30 am

#5855

GoutPal HelpDesk

Keymaster

Ŧallars: Ŧ 49.14

Rank: Researcher

Just a quick heads-up Rhys ( @rhys-ludlow ), as it's some time since you posted here.

Periodically, I remove inactive users and their posts. So your account is due to be canceled soon. If you want me to retain your info, just post a message letting me know. Then, I'll keep this active for as long as you like.

Thank you for your support.

Author

Posts
The forum 'Personal Gout Diaries' is closed to new topics and replies.