This topic contains 4 replies, has 3 voices, and was last updated by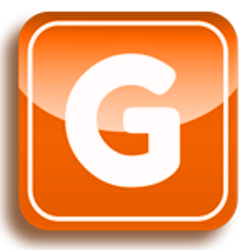 GoutPal HelpDesk 1 year, 3 months ago.
Author

Posts

February 23, 2017 at 1:06 pm

#2681





Personally, I think beer is a non-issue when it comes to gout control. But, lots of people are interested. In fact, I sometimes think it's an obsession for some gout sufferers.

Anyway, as it's your GoutPal, I want to be guided in what I write about next. If/when I do it, I want to include all connections between beer and gout.

To a certain extent, that has to include the wider subject of alcohol. But, initially, I'm interested in inflammation and arthritis in general. Subsequently, I'll try to isolate specifics about beer. Then, I'll amend or expand relevant existing articles.

To start, I found an interesting summary, with lots of references to review: Long term alcohol intake and risk of rheumatoid arthritis in women. The "Biological Mechanism" section has:

Alcohol has been shown to down regulate immune response in animals23 24 and humans25 and to decrease the production of selected proinflammatory cytokines in animals.26 A study on mice showed that low persistent ethanol intake from water containing 10% (vol/vol) ethanol, delays the onset and stops the progression of rheumatoid arthritis by interacting with innate immune responsiveness.27 A recent study of incident rheumatoid arthritis from the Nurses' Health Study found a U-shaped association between daily alcohol consumption and interleukin 6 levels before onset of rheumatoid arthritis, with minimum interleukin 6 levels at an alcohol intake of 10-12 g ethanol daily (about 1 drink a day).3 In the same study, levels of soluble tumour necrosis factor receptor 2 decreased with increasing daily alcohol intake (range 0-20 g per day). A cross sectional study of women showed that the lowest concentration of C reactive protein was observed in moderate drinkers (≤20 g alcohol per day).28 A case-control study from UK reported an inverse association between alcohol consumption and all five studied markers for rheumatoid arthritis severity (C reactive protein, joint disease activity score, pain visual analogue scale, modified health assessment questionnaire, and modified Larsen score) in patients with established rheumatoid arthritis.6 Additionally this study showed an inverse association between alcohol consumption and radiological evidence of damage to hands and feet.

The level of interest here will tell me what priority I have to put on this. If you just want me to get on with it now, you can tell me that. But, if you don't tell me why it's important to you, I'll ignore you! 😉

---

[mycred_sell_this]

Effect of Alcohol on Allopurinol PDF

.[/mycred_sell_this]

August 15, 2017 at 2:45 pm

#2682

Then, I'll amend or expand relevant existing articles.

And, so far, those articles are:

I'm sure there are others, so please add them below, as you find them. Thanks.

---

November 24, 2017 at 6:14 pm

#5992

Eric Bolvin

Participant

Ŧallars: Ŧ 14.98

PLease go on with it.
Thank you.

August 3, 2018 at 5:45 am

#7492

To reflect changes to my organization of gout and alcohol information, I've renamed this topic (from "Possible Beer and Gout review"). Because I believe there is a specific way that gout sufferers should manage alcohol consumption.

First, you must ask if you drink more than national guidelines. If so, you have an alcohol issue, not a gout issue. But you can choose to perceive it how you like. Because the second question is crucial.

Second, do you have a uric acid treatment plan? By which I mean a phased target for uric acid control that includes monitoring by a blood test. That plan can be dietary, herbal, or pharmaceutical. But if you ain't got targets or you ain't got regular tests, you ain't got a plan.

We know from my first contribution to Alcohol and Gout Research, Does Alcohol Affect Gout, that alcohol affects people differently. So you need to compare changes in alcohol intake with changes in uric acid blood test results. Then you can tell how alcohol is affecting your gout. But for completeness, you should also log daily gout symptoms. Because alcohol might affect gout pain differently from how it affects uric acid.

Finally, I just checked Allopurinol And Alcohol and found some research that alcohol can affect the way allopurinol is processed in our bodies. So I'll put a link here to the research soon so that we can discuss it prior to updating that article.

August 3, 2018 at 6:19 am

#7493

GoutPal HelpDesk

Keymaster

Ŧallars: Ŧ 52.70

Effect of Alcohol on Allopurinol PDF

Kaneko K., Fujimori S., Akaoka I. (1991) Changes Caused by Ethanol Intake on Metabolism of Hypouricemic Agents (Combination of Allopurinol and Benzbromarone). In: Harkness R.A., Elion G.B., Zöllner N. (eds) Purine and Pyrimidine Metabolism in Man VII. Advances in Experimental Medicine and Biology, vol 309A. Springer, Boston, MA

We are experimenting with a new way to present PDFs and other GoutPal member resources.

In the meantime, if you want to see the full report just post a message saying why.

Author

Posts
You should log in to GoutPal to reply to this topic.
If you need more information, get it from
GoutPal's Log-in Help
.